Police Brutality Attorney in Philadelphia
Holding Violent Police Officers Accountable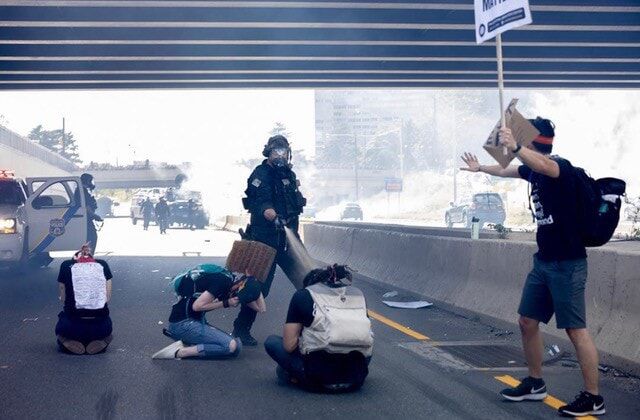 We count on Philadelphia police officers to uphold the law and keep us safe. But what happens when an officer abuses their power and uses violence to bring others down? Police brutality and excessive force are becoming increasingly common and must be stopped. The victims of police brutality deserve justice – and Mincey Fitzpatrick Ross can help them fight for it.
With over 100 years of combined experience, our Philadelphia police brutality attorneys know how to handle these complex cases. We develop legal strategies that are comprehensive, anticipating the opposition's defense and keeping your needs in mind every step of the way.
Are you a victim of police brutality? Call Mincey Fitzpatrick Ross, LLC, today at (215) 550-1999 or contact us online to start your defense!
What are the Main Reasons for Police Brutality?
Many would suggest that combative behavior, resisting arrest, or verbal confrontations cause police brutality. There are many other contributing factors that cause police brutality to occur, including institutionalized police training, internal police culture, and the lack of accountability for police misconduct.
What is Considered Police Brutality?
Police brutality includes:
Excessive use of force
Police shootings
Forced confessions
Sexual assault
Sometimes, the victims of Philadelphia police brutality are not completely sure whether the incident they were involved in qualifies as police brutality. At Mincey Fitzpatrick Ross, we can help you determine whether you may have grounds for a claim.
When Can a Police Officer Use a Reasonable Amount of Force?
Police officers have the right to use a reasonable amount of force to take a suspect into custody. He or she must have probable cause to make the arrest and can only use a justifiable amount of force.
On a case-by-case basis, courts decide if an officer's force was reasonable by considering:
The severity of the victim's alleged crime
Whether the victim posed any sort of threat to officers or bystanders
Whether the victim was resisting arrest
Police Shootings
To use any sort of deadly force – including a gun – police officers must have reason to believe that the suspect poses a threat of death or serious bodily injury to the officer or others.
Unjustified police shootings often occur when the officer wrongfully believes the victim was wielding a gun, or simply when the officer disregards lethal force laws. Too often, police officers get away with unlawful shootings, claiming the victim did something to warrant the extra force.
If you or a loved one was shot by a police officer, our Philadelphia police brutality attorneys are prepared to put in the time to thoroughly investigate the incident and find evidence that reveals the truth.
Recovering Damages for Police Brutality in Philadelphia
Philadelphia police brutality can have severe physical, emotional, and financial consequences for victims and their families. Here at Mincey Fitzpatrick Ross, we want to help you hold the responsible officer accountable for their actions. No police officer should be able to get away with using excessive force on anyone, regardless of the circumstances of the incident. You deserve justice – and we can help you fight for it.
---
Contact Mincey Fitzpatrick Ross, LLC, today for a FREE consultation!
---