Pennsylvania's Leading Black Law Firm
A Certified Diverse Business with Offices in Philadelphia and Erie
At Mincey Fitzpatrick Ross, LLC, our attorneys in Philadelphia are highly effective in a wide variety of practice areas. Our lawyering lineage traces back to the Civil Rights movement with our Of Counsel, Isaac Green's, appellate prosecution securing the convictions in the 16th Street Baptist Church bombing case. With over 100 years of combined experience, our Philadelphia attorneys have an in-depth understanding of our respective areas of focus, which include personal injury law, civil litigation, civil rights litigation, criminal defense, business law, employment law, education law and more. Over the years, our lawyers have helped thousands of clients successfully achieve their legal goals, and we can help you, too.
Our Philadelphia law firm is comprised of experienced trial lawyers who have won many cases in both state and federal courts across Pennsylvania. While we resolve legal matters out of court whenever possible, our attorneys are always ready to fight on behalf of our clients in the courtroom. We are available to our clients 24/7, so you can trust us to be there for you when you need us most. In addition, we have numerous lawyers who are former prosecutors, giving us unique insight into how prosecutors think and approach cases. You can count on us for the proficient and personalized representation you deserve.
As one of Philadelphia's leading black law firms, we care a great deal about our clients and you can expect the utmost attention and dedication to your case. Call us today for a free consultation.
Mincey Fitzpatrick Ross Secures Multimillion-dollar Settlement for Victim of Illegal Beating By Philadelphia Police

Philadelphia, PA – The law firm of Mincey Fitzpatrick Ross, LLC. has secured a multimillion-dollar settlement prior to filing suit against the City of ...

Mincey Fitzpatrick Ross Files Suit Against Chester Township, Chester Township Police Department, and Police Officers for Violation of Constitutional Rights Across a Series of Incidents

Philadelphia, PA – The law firm of Mincey Fitzpatrick Ross will file a lawsuit in the United States District Court for the Eastern District of ...

Our Main Office Has Moved!

We are pleased to announce that the Mincey Fitzpatrick Ross main office has moved! Starting June 15, 2021, we will be located at: One Liberty Place, ...
Kevin V. Mincey Managing Partner

Thomas O. Fitzpatrick Partner

Riley H. Ross III Partner

Shawn K. Page Partner/Senior Trial Attorney

Zainab K. Ali Trial Attorney

Isaac H. Green, Jr. Of Counsel
Kevin V. Mincey Managing Partner

Mr. Mincey is a highly proficient trial lawyer. He focuses his efforts primarily in the areas of criminal defense and civil rights and personal injury. Backed by years of experience, he has an in-depth understanding of Pennsylvania law. He has successfully stood up to some of the most powerful and intimidating opponents over the years, including the Philadelphia Police Department and the Fraternal Order of Police. As a result of his consistently outstanding results, Mr. Mincey has held countless esteemed positions and has been awarded many honors. For instance, he was recognized as a "Lawyer on the Fast Track" by the Legal Intelligencer while being simultaneously added to the Board of Directors of the Pennsylvania Innocence Project. Regardless of the severity of the charges you are facing, you can trust him to provide you with the effective defense you deserve. Read More

Thomas O. Fitzpatrick Partner

Mr. Fitzpatrick is skilled in a vast range of practice areas, which include federal criminal defense, police misconduct, employment discrimination, and other facets of civil rights litigation. Awarded Top 1% of Attorneys in America, he has been featured in the media on numerous occasions and has represented clients against the federal government, Fortune 500 companies, national organizations, pharmaceutical companies, individuals, and others. Mr. Fitzpatrick is a determined advocate who is not afraid to go to court to fight on behalf of his clients. He has won numerous accolades for his legal proficiency, including being selected for inclusion in the Super Lawyers® Rising Stars℠ Editions of 2010, 2011, 2013, and 2014 as well as selection to Super Lawyers® in 2015, 2016, 2017, 2017. You can rely on him for all your litigation needs. Read More

Riley H. Ross III Partner

Mr. Ross has two decades of legal experience and work as a trial lawyer. He began his career as a federal law clerk in Virginia before working as an associate with Williams & Connolly in Washington, D.C. and as an Assistant Federal Public Defender in Norfolk, Virginia. Mr. Ross is highly skilled in numerous areas of focus, such as federal criminal defense, internal investigations, civil rights litigation, personal injury law, and employment law. Mr. Ross has represented countless clients over the years and is driven to help them achieve their legal goals. Due to his consistent ability to obtain positive results for his clients, he has won numerous awards and has been selected for inclusion in the Pennsylvania Super Lawyers® list in 2014, 2015, 2016, 2017, and 2018. Prior to his selection as a Pennsylvania Super Lawyer, Mr. Ross was selected for inclusion in the 2010 and 2011 lists of Pennsylvania Rising Stars℠. Mr. Ross looks forward to helping you through your situation, no matter how complex. Read More

Shawn K. Page Partner/Senior Trial Attorney

A native of Southwest Philadelphia, Attorney Shawn K. Page earned his J.D. from Widener University School of Law. He has experience serving as a law clerk for the esteemed Nino V. Tinari, Esquire and previously practiced at his own joint venture, Johnson & Page Trial Partners, LLC. Mr. Page stays active in his community and has participated in several expungement clinics throughout Philadelphia and Delaware County. He focuses his practice on criminal defense and civil rights litigation and has been admitted to the Pennsylvania Bar since 2012. Mr. Page takes great care to remain well versed in the law so that he can present clients with their options and help them make informed decisions. He assists each client with professionalism and open communication. Read More

Zainab K. Ali Trial Attorney

Ms. Ali has earned a reputation as an aggressive advocate and a prolific researcher and writer in her young career as a trial attorney. Her practice focuses on premises liability, construction disputes, discrimination actions, corporate transactions, and whistleblower suits, in which she represents companies, owners, individuals, and nonprofit organizations. She is admitted to practice law in Pennsylvania, Florida, New Jersey, the U.S. District Court for the Eastern District of Pennsylvania, and the U.S. District Court for the Western District of Pennsylvania. Before joining our firm, Ms. Ali developed vast and varied skills working for Service Employees International Union, the Miami Dade County Public Defender's Office, and a well-respected private Philadelphia criminal defense and plaintiff's firm. She is also involved in the community, focusing on public health affairs and fostering strategic relationships with community and political allies to promote public health goals.

Isaac H. Green, Jr. Of Counsel

Mr. Green has been fighting for victims of police brutality, civil rights abuse, and discrimination since 1982. He is admitted to practice in federal courts in the Western District, Middle District, and Eastern District of Pennsylvania, as well as before the Third Circuit Court of Appeals. He also represents plaintiffs in race discrimination claims, disability claims, and sexual harassment claims. Mr. Green is a former member of the Attorney General's Office of the State of Alabama, where he worked on the appeal team which helped prosecute the criminals who committed the bombing of the 16th Street Baptist Church in Birmingham. He is highly skilled in election law and worked for President Obama in 2012 and 2008, and he worked for Hillary Clinton in 2016. Mr. Green is a veteran of the Vietnam War and has argued for veterans' benefits and recognition before the United States Pentagon. Read More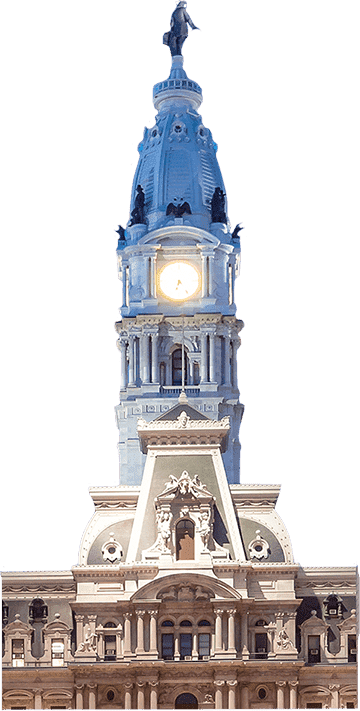 Real Reviews from Real Clients
"Mr. Fitzpatrick assured me that all would be well presenting a confident and knowledgeable persona that assured me that he spoke the truth."

Former Client

"Things turned around immediately..."

Mr. G

"[Attorney Mincey], it was such a pleasure to watch you and Attorney Fitzpatrick in the courtroom, you guys really are awesome at what you do!"

Samantha

"Thank you for helping save my life."

Steve

""[Mincey Fitzpatrick Ross] you were worth every penny."

Ms. Brown
Accomplished Trial Lawyers
24/7, 365 Availability to Our Clients
Complimentary Case Evaluations in Every Practice Area
A Full-Service Law Firm Handling All Your Needs
Thousands of Cases Handled in Both State & Federal Courts
Over a Century of Combined Experience
The lawyers at Mincey Fitzpatrick Ross have been featured in the media on many occasions. Often, we are asked to give our professional opinions on various legal issues or we are requested to speak about high-profile cases with which we are involved. To learn more about our media recognition or how we can assist you, please contact us today at (215) 550-1999 and speak with one of our knowledgeable attorneys.
How to Reach Us
215.550.1999
One Liberty Place
1650 Market Street
Suite 3600
Philadelphia, PA 19103 Map & Directions [+]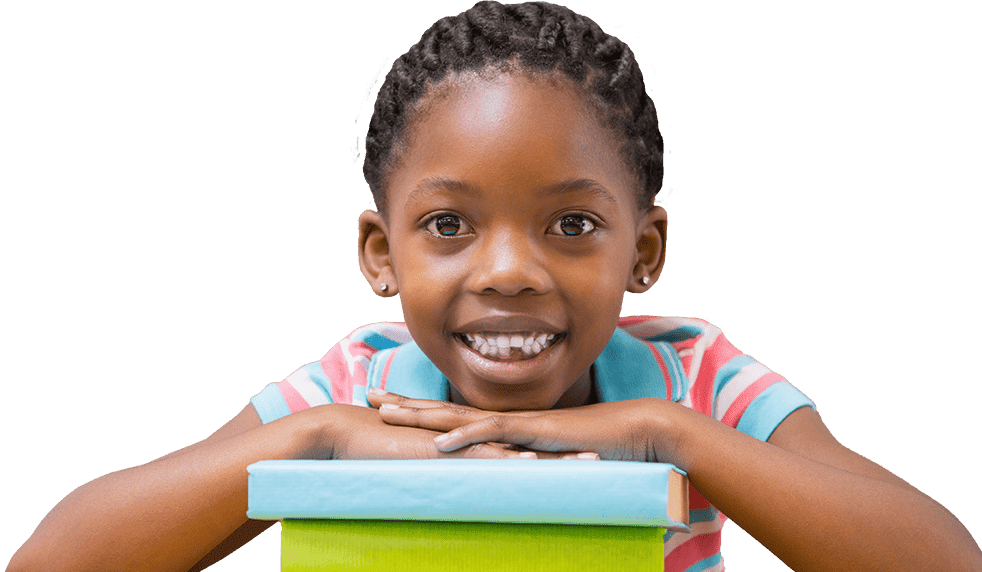 The Bull Foundation
The Bull Foundation, Inc. aims to support the educational endeavors of Philadelphia and Erie youth. The foundation was established by the attorneys at MFR to champion our firm's commitment to education equality.
Learn More